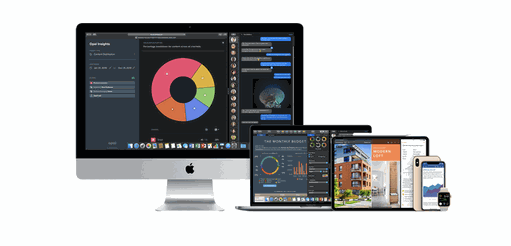 Solutions for Business
Your local Apple experts are here to support your business needs.
We can help. if you need help in setting up a small or medium business, we can help. For larger businesses or enterprise customers, we offer support through our sister company JumpIT. In business since 1982, JumpIT, has developed a deep understanding of how IT needs have changed over time and have delivered proven solutions to assist customers both in anticipating and resolving IT challenges.
JumpIT, the Business-to-business branch of jump+, was established in 1982, providing comprehensive IT support for Apple-centric environments from medium to enterprise customers across Canada. With a presence in the Canadian corporate landscape that spans over 40 years, our team prides itself in extensive experience, flexible and customizable solutions, scaleability and proven, long term relationships. Contact us to see how we can help your business.

Managed IT
Need an instant IT department staffed by a team of professionals? Want it for less than the cost of a single IT employee ,

External CIO
Want someone with decades of experience to be your External CIO? We can help you plan for the short, medium and long term.

IT Consulting
Take advantage of our decades of experience and our pool of in-house expertise. We love a challenge! Let us help you solve yours today. ,,,,,

Workstation Management
Onboarding, offboarding, machine deployment, MDM, DEP and more. We can have your users' machines up and running in no time.

Server Management
We understand that not all things are best done in the cloud. When you do need on premises or co-located hardware or virtualized server solutions we can manage them for you.

Network Management
From your firewall, through your switches and wifi, and to your end users we can make your networking experience as smooth as silk

Cloud Services
We know the cloud. Office 365? No problem. Google G Suite? Yep, we do that one too. Offsite backups and storage? We can help you with that as well.

Managed Antivirus
Protect against known viruses and catch both new and hard-to-detect malware threats before they get a hold on your systems.

Disaster recovery
Be prepared. We can help you provide business continuity for when you need it the most. Let us help you build your plan.